We know offroad computers are big investments and we think you should get the most out of your investment, whether you are racing or just out riding. That's why we packed the WatchDog with all the extra features you need and expect from an off road computer. But don't let the extra features fool you: first and foremost, the WatchDog is a full bore Enduro weapon. Once you use the WatchDog, racing or riding, you will never ride without it!

Enduro Features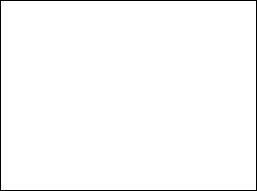 Dual Sport Features

GNCC Features

-Easy data entry and edit. Resets and
speed changes automatically sorted by
mileage; can be entered in any order.
-Program verification….enter a mileage
and get back a calculated time for
comparison to your route sheet
-Resets to zero for multiple loop enduros
-Countdown to race starts when you enter
your minute and the posted keytime
-Race recovery lets you quickly and easily
advance to any time and mileage in
race
-Instantly mark a check, sync your odo to
the checkpoint mileage and start your 3
for free with one button push
-Programmable free territories
-Configurable display
-Five 65,000 mile resettable trips
-Speed averages over time and distance
-Elapsed, riding, stopwatch, time of day clocks
-Odometer and speedometer
-General purpose 99.99 mile trip
-Main odometer is updated in all race
modes
-Easy to reset milage to zero
-Designed for all multiple loop races
GNCC
Hare Scramble
Motocross
-Minimum race setup required
-Start delay for off-course starts
-Learns your speed average in 0.2 mile increments during the first lap. Compares this to the next laps and displays your early or late time. Always uses your best time for each 0.2 mile segment.
-Simply press the MAIN button as you go through the barrels on each lap.

-Race mode displays:
> distance to next possible,
diff time, keytime seconds
> odometer, diff time
> minute (for brand-x)
> odometer, speedometer
> full keytime
-Interactive calculated distance (ICD).
Allows you to continue using your
computer for differential time even if
you lose your sensor or magnet!
-Mileage tracker allows you to adjust
mileage to match markers without
stopping.
-Brand-X and AMA rules
-Miles or kilometer readout



Enduro Computer Features