Technical support is always available. Call anytime 508 212 7236.

If you think your computer requires service, please call first. Most issues can be resolved over the phone. If you need to send your computer in, turnaround time is two days. Get it to us by Tuesday and have it back for the weekend.

Please remove all brackets before shipping your computer to us. For fastest service, please fill out the REPAIR FORM. Thanks.

Dugas Engineering
75 Hogan Dr
Mashpee MA 02649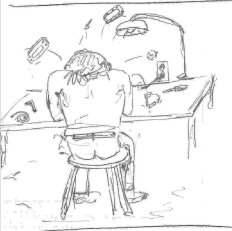 (Please note we only accept PayPal for repairs)
New address